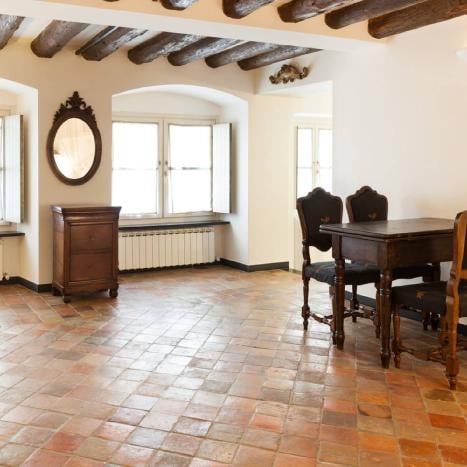 Natural clay stones, such as saltillo tile and terra cotta tile, are widely used in homes in the greater Tucson area.
While beautiful and serviceable, these floors require special cleaning and maintenance procedures, not to mention specific cleaners and sealers to extend the life and beauty of the tiles.
The Carpet Magicians has a developed a specialized cleaning technique that maximizes the cleaning of the floors, following strict detergent guidelines.
In the event a floor needs to be stripped and resealed, The Carpet Magicians utilizes the proper procedure and only works with superior quality chemicals. Following manufacturer guidlines is especially important when restoring floors to their initial splendor.
See how satisfied our clients are and call John at (520) 261-0837 for a free evaluation of the state of your saltillo or terra cotta flooring and a free estimate.