Did you know that scientific studies have conclusively demonstrated that office cleanliness heavily influence the productivity levels of your employees, your sales and your bottom line?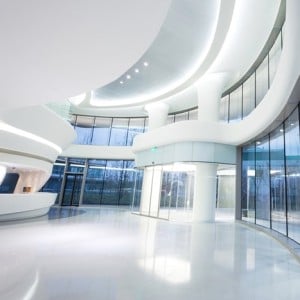 Specifically, a study conducted in 1999 over 400 managers and employees by HLW International, cleaning offices improved productivity by 5% in a building of 100 employees.  This has a direct impact on the bottom line!
In another study conducted in 2005 and published by Chain Store Age, a population of 956 consumers of 16 years and older reported that "cleanliness" was the most important aspect of 13 different aspects in terms of customer experience. That impact is directly measurable against sales!
Like most businesses, your business may be experiencing various carpet soiling problems. Perhaps your vinyl or tile walkways have blackened over time due to intense foot traffic. Customers and employees may have spilled various drinks and foods, leaving ugly stains that look unprofessional and degrade the image of your business. Studies have shown that this lack of cleanliness affects your employees' morale and absenteism, and impact your sales and bottom line.
Can anything be done effectively about all these types of soiling and stains to make them disappear? Absolutely!
The Carpet Magicians uses the latest and safest available detergents and cleaners to tackle the toughest dirt.
Our processes:
Use the right mix of alkaline agents & solvents
Comply with manufacturers' warranties
Will NOT leave residues that attract more dirt
Are safe for your personnel and customers
The Carpet Magicians uses truck-mounted steam-cleaning equipment that cleans and extracts the dirt from your carpets quickly and efficiently. Our process also assures you of very quick drying times. This is essential both for customer experience and for minimizing disruption in the day-to-day conduct of business.
We realize that your business may have extended hours of operation: we will work with you to find a time and day that are convenient for you.
Call John at 520-261-0837 for a free evaluation and estimate.